MWR Spotlight - Brews & Cues
An Oasis on the Base
Story and photos by Reid Tokeshi
(This story originally appeared in the August 2019 issue of Great Life Hawaii magazine)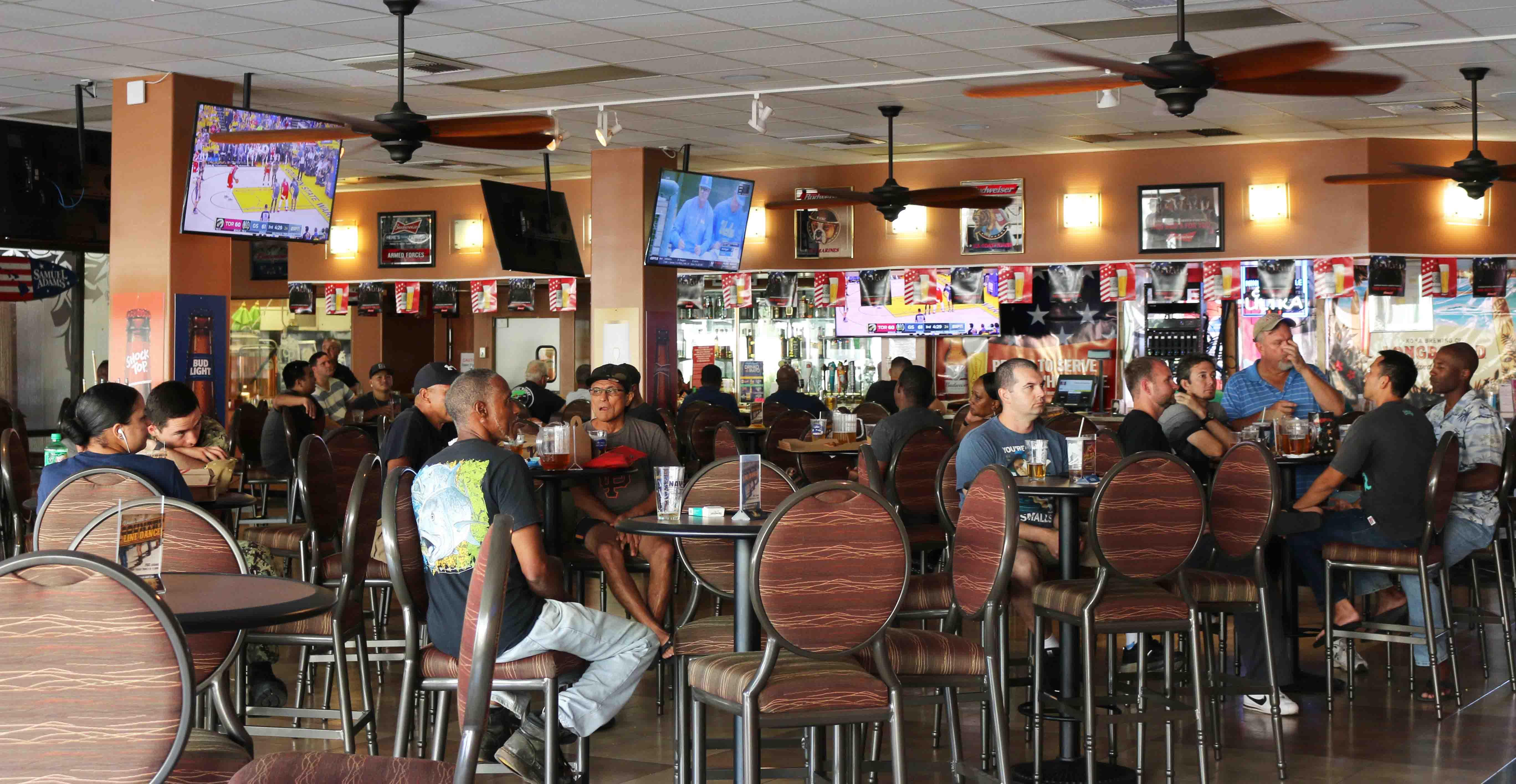 You just finished a long day of work and you automatically think "hurry, gotta off the base". But you're still wound up and aren't looking forward to sitting in traffic, or maybe you're not ready to head home. A little extra time to relax and decompress might be exactly what you need. Over at Club Pearl on Joint Base Pearl Harbor-Hickam there is a place where you can do just that.
Yes, Brews & Cues is a sports bar, but it's much more than that. It's a pau hana (after work) hangout, a spot you can chill with friends or by yourself, a place to play (more on that a little later) and a meet up place to start the evening or weekend.
Sports fans will like the 10 big screens to watch the games in air-conditioned comfort. It's the dog days of summer now so that a/c feels nice. Football season is right around the corner and the Monday and Thursday matchups will be shown live. They'll even open early on Sundays to show all the games via satellite.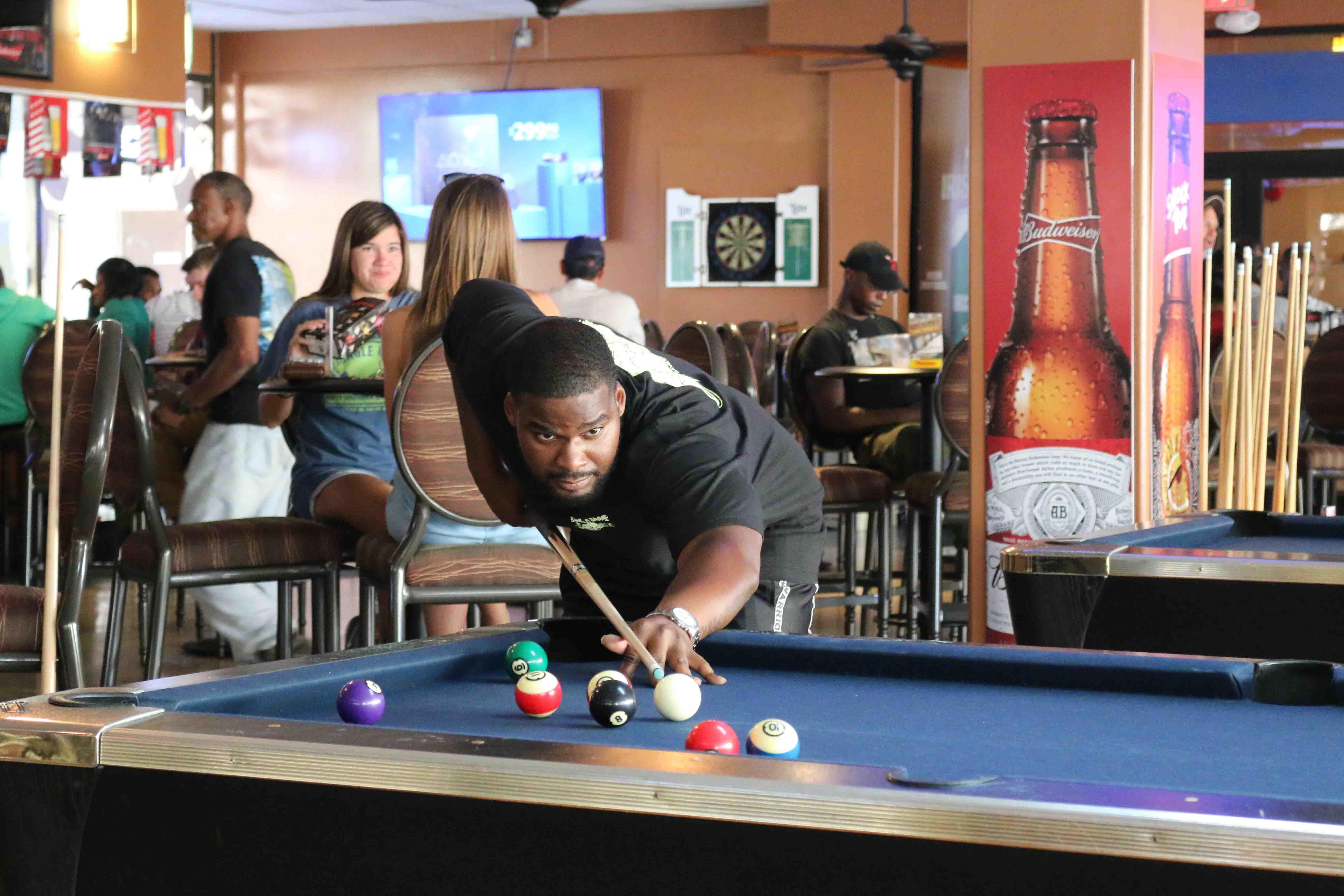 If sports isn't your thing, Brews & Cues also has pool, corn hole and darts all for free, plus free Wi-Fi. You can even enter the monthly corn hole tournament on the first Friday of each month and win some swag...if your bean bag tossing skills are up to it. The bags are in the air starting at 5:30pm and signups are taken the same day. Pool sharks can opt for the free pool challenge happening at 8pm on the last Friday of every month.
Pizza Hut and Taco Bell are just steps away and you can bring their food in since they don't serve food in the bar. That means savings for you, paying regular takeout prices. Pizza and nachos while watching the game or beating your friend at 9-ball is a winning combination.
We hear they have even more fun things planned on the horizon. Be sure to check greatlifehawaii.com regularly and follow @greatlifehawaii on Facebook and Instagram for updates.
Brews & Cues is located in the Club Pearl Complex, 915 North Road, Bldg. 1314 near the JBPHH Fitness Center. It is for 18 and older and is open seven days a week. Call 808-473-1743 for more info.