Find a Job, Start a Career
Find a Job, Start a Career
By Reid Tokeshi
(This story originally appeared in the October 2017 Great Life Hawaii magazine.)
When looking for a job, what's important can vary for each person. Work that is fun and interesting may be a must. A job that can lead to a career could be a priority. Maybe it's about doing something new or different. Whatever your reason, there's a good chance you can find something that fits here on the base.
Getting Paid to Do What You Love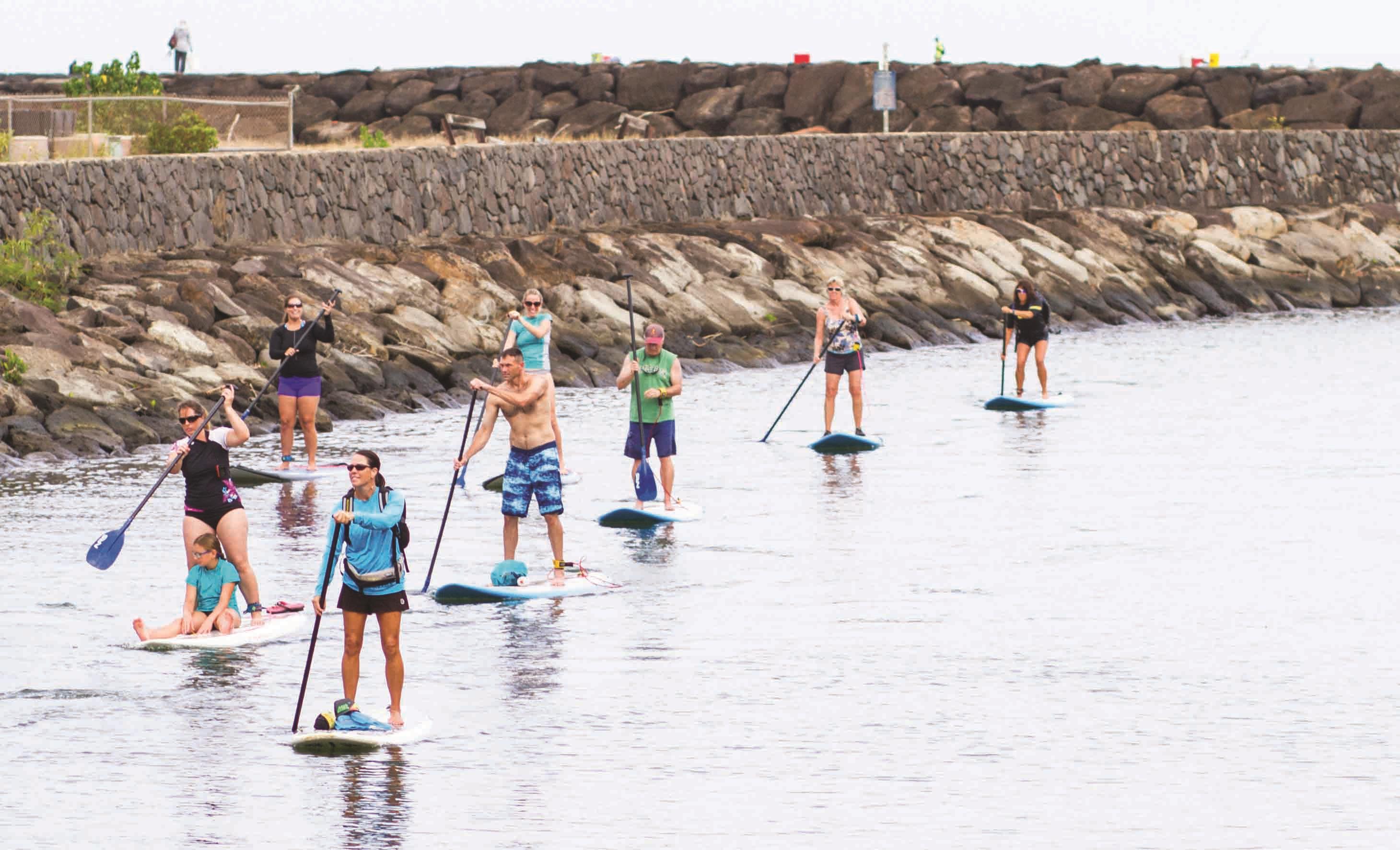 Julie Mills works part-time as a recreation assistant at the MWR Outdoor Adventure Center (OAC). As a guide for the past two years, she takes customers on outdoor activities such as kayaking, snorkeling, stand up paddle boarding and more.
"I'm very outdoorsy so I love to do every single thing they ask me to do here," says Mills. A U.S. Coast Guard spouse, she previously planned outings like this for her spouses association. Now she gets paid to take groups on these trips and share what she loves with her customers. "I like to watch people when they're really nervous to go kayaking or something. You can tell sometimes the fear is palpable," exclaims Mills. "By the end of the trip they're like 'Oh my god that was so awesome!' and you get to share that experience."
In her case, Mills also found a job that fits her schedule. "It's super flexible, so if I have things going on with my kid's school, I can – in advance – put that in my schedule." With her position, she's not tied to a Monday through Friday, strict 9 to 5 schedule. "I do have to work weekends. But it's not really working if you're taking someone kayaking right?"
OAC requires their guides to be certified in several areas, including ocean lifeguard and CPR. Mills received this training and certification for free. As a part-timer, she also is eligible for paid holidays, sick leave and other benefits.
Mills points out that being in the MWR system also means it's easier when it's time to move. "It gives you a lot of flexibility for transfers or when you PCS," she explains. You've already done many of the steps that someone off the street would have to complete in the application process.
Not that Mills sees herself leaving anytime soon. "I like where I'm at. I wouldn't leave if I didn't have to. It fits my lifestyle and it's a dream job for me."
Starting Something New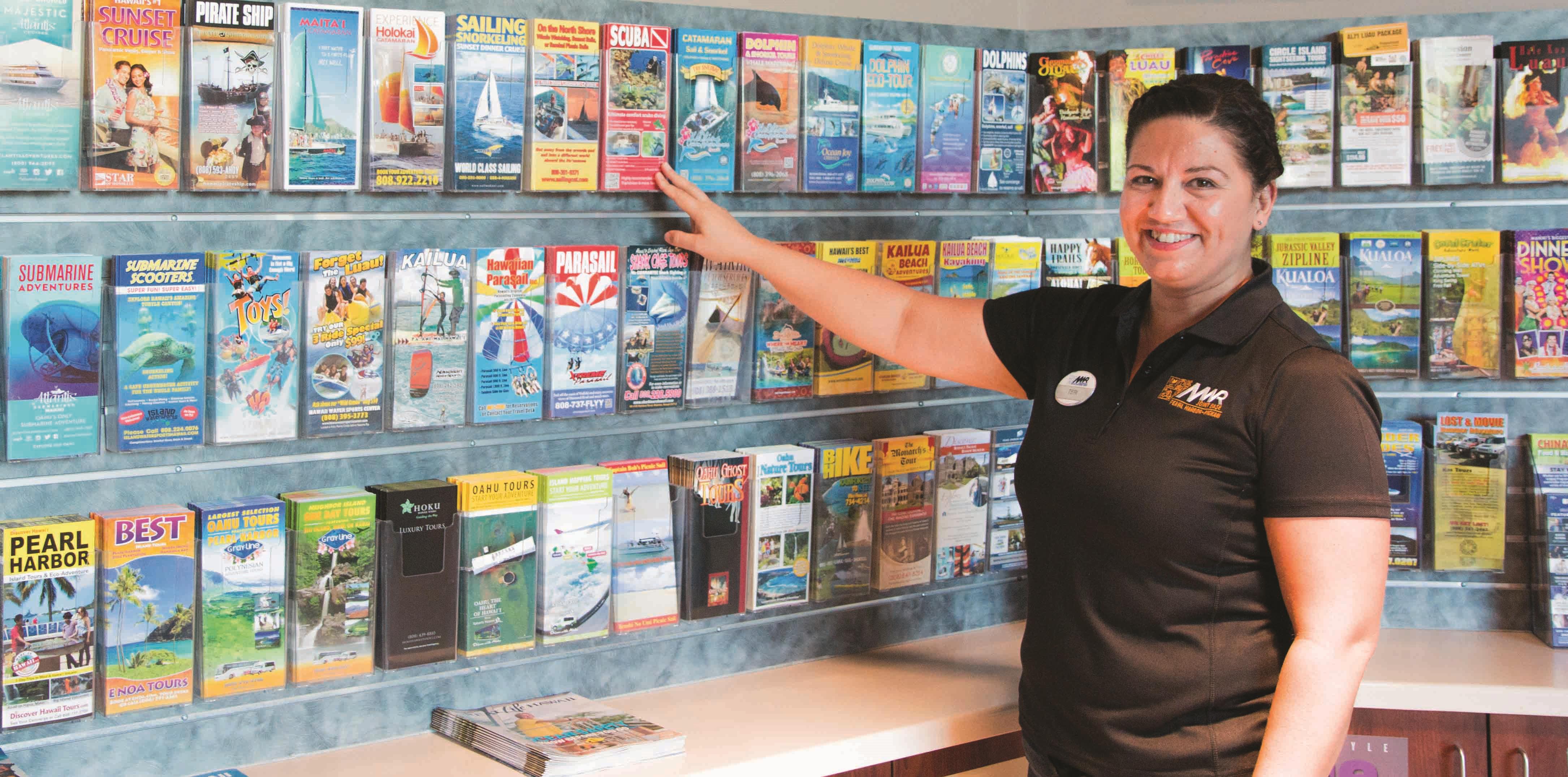 Eleftheria "Teri" Stolatis is a flex employee at the Information, Tickets and Travel (ITT) office. Her job is to inform customers about the attractions and activities in Hawaii, then help them purchase tickets at discounted ITT prices. Unlike Mills, Stolatis has only been with MWR since August.
Working in a family business all her life, this was whole new environment. "I've never worked in any government job before this. I'm new to government, MWR, Navy, new to it all." She wanted to give back to the military and thought a supporting role would be a great place to start. Thus far, she likes what she's experienced.
"I love it. Every day I go to work happy and I leave happy. And I haven't been able to say that for a long time," says Stolatis. "The people that I work with are fantastic, the environment here in Hawaii is tremendous."
One part of the job she really likes is the interaction with the customers. "It's interesting to hear their stories and see the different backgrounds that they come from; different places and accents; finding out how long they've been here or if they're just visiting."
Stolatis took the ITT position as a way to get her foot in the door to the system. She would eventually like to get a full-time position for the stability and benefits, adding, "It would be a welcome change in my life".
Discover Your Career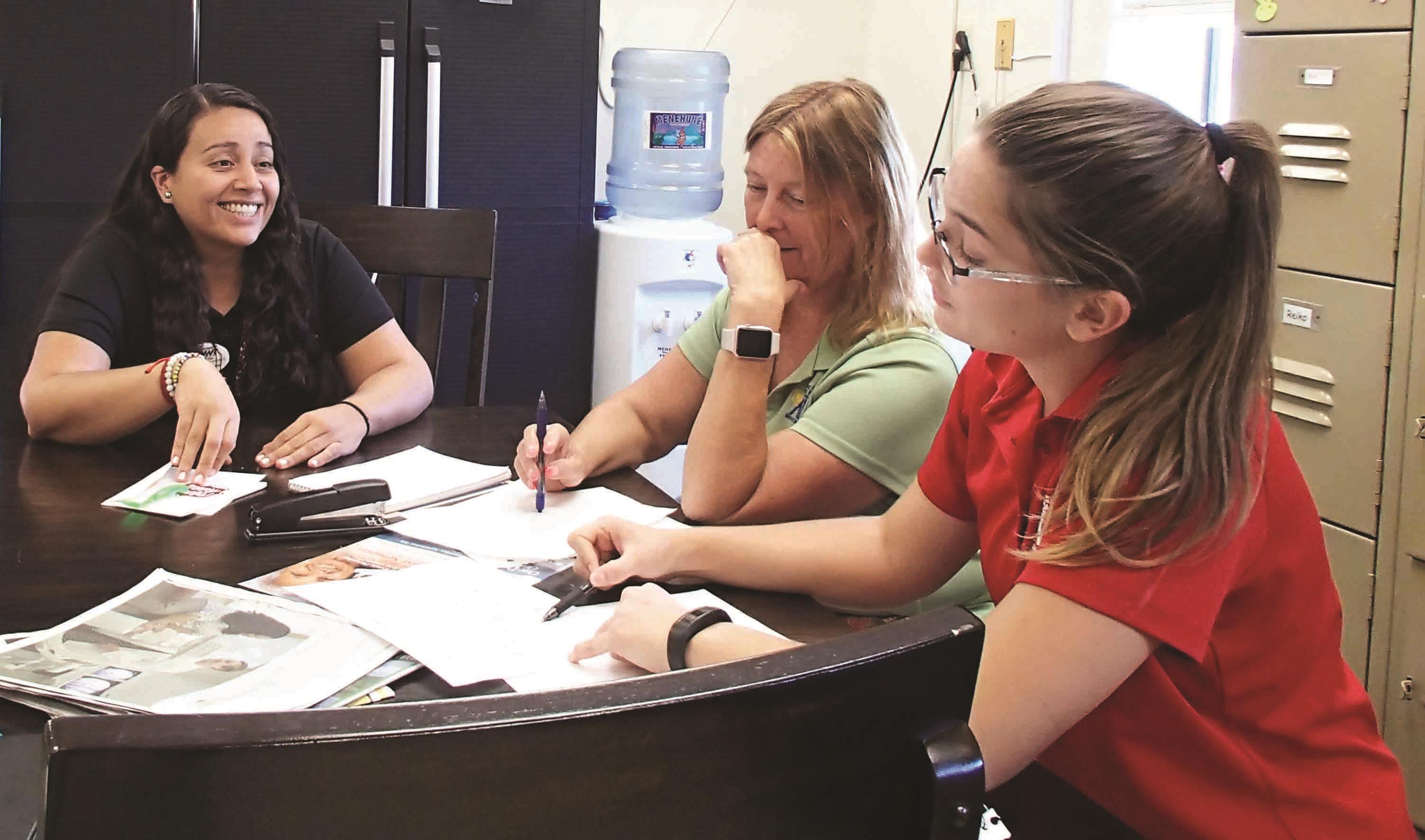 Sometimes one step in a different direction can lead to a new career. Like Stolatis, Alejandra Sanchez began as a flex employee. She wanted a job with more stability and possibility for advancement. In 2012, a friend suggested she try working with Child & Youth Programs (CYP). Five years later, she is the Child & Youth Director at the Pacific Missile Range Facility on the island of Kauai.
"I was a little worried because as much as I love children, my bachelor's degree was not in education," says Sanchez. "My friend assured me that CYP will offer the necessary training and hands-on experience for me to become competent in the job."
Sanchez got hired as a full-time entry- level CYP assistant at one of the Child Development Centers (CDC). "Working with children is intense, but it is rewarding in the sense that children find special ways to thank you for what you do." Over the next few years, she moved up the ladder, to intermediate then primary caregiver. When a position for a CYP leader opened on Kauai, she jumped at the chance. About a year later the CYP director left, Sanchez applied and was appointed to the position.
Sanchez gives a lot of credit to the unconditional support she received along the way. "In the beginning of my career, I had several trainers, and CDC directors that believed in me." As she advanced, her mentors gave her the motivation and support to keep growing. Sanchez adds that CYP provides the education and training to succeed. "There is room to grow. Once you collect years of experience, and advance in your education, you can start a career in the management area."
One other advantage to working at CYP: it is present in all U.S. Navy bases that allow active duties to bring their families. "Working for CYP can open the doors to transfer to other Navy facilities in the U.S. and around the world," explains Sanchez.
When you're ready to work for organizations that provide quality services to military families, check out www.greatlifehawaii.com/jobs and www.usajobs.gov.